STEP 1 >>
Go to Start Menu » All Programs » BKF Recovery » Click on Scan File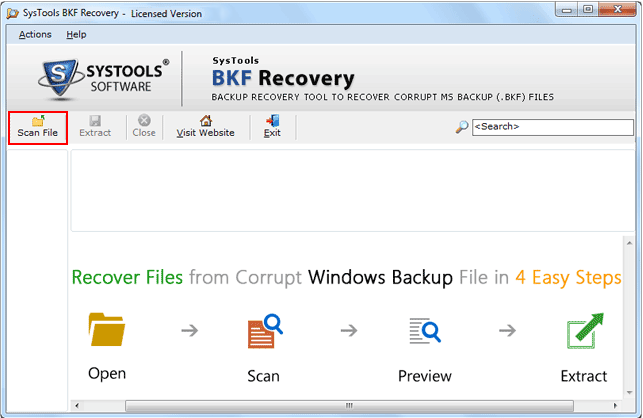 STEP 2 >>
Click Browse to Add Corrupt BKF File.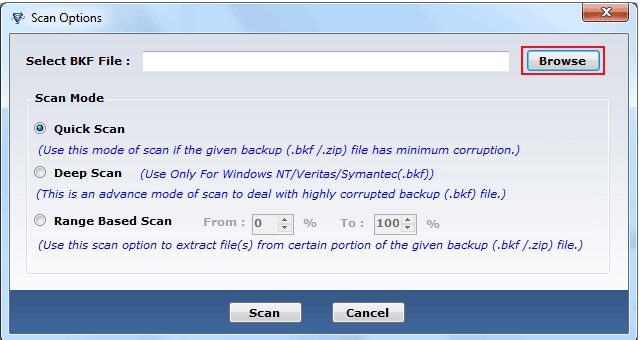 STEP 3 >>
Select & Open the BKF File.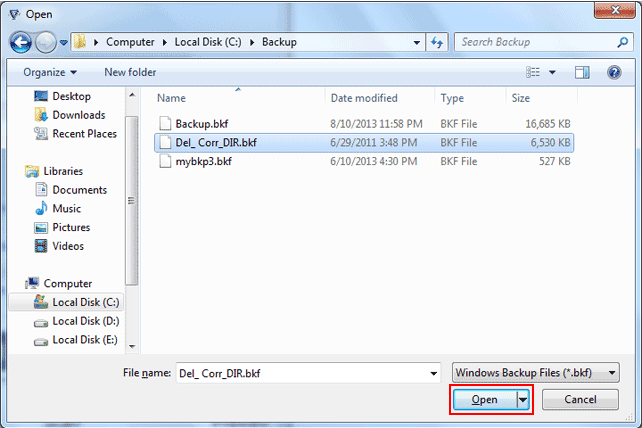 STEP 4 >>
Select the appropriate scanning options available i.e. Deep scan, Quick scan or Range based scan & Click on Scan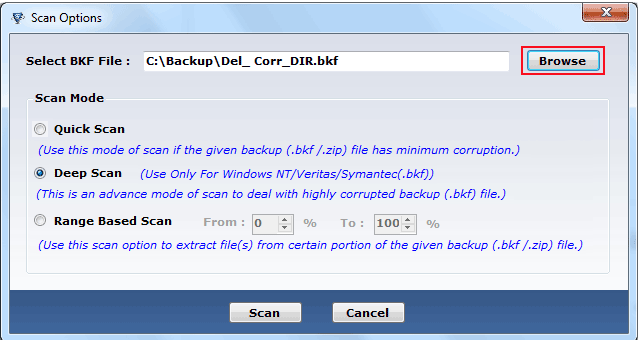 STEP 5 >>
As the scanning finish, you can expand the folder and preview each file being recovered. There will be a tree like structure for the recovered files as shown below: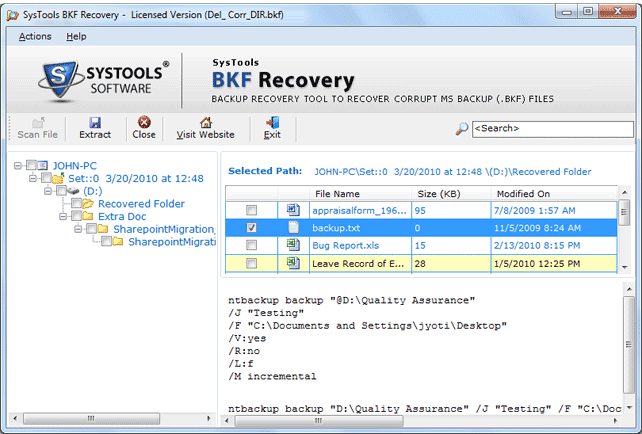 STEP 6 >>
Use the search feature to find the particular file by its name: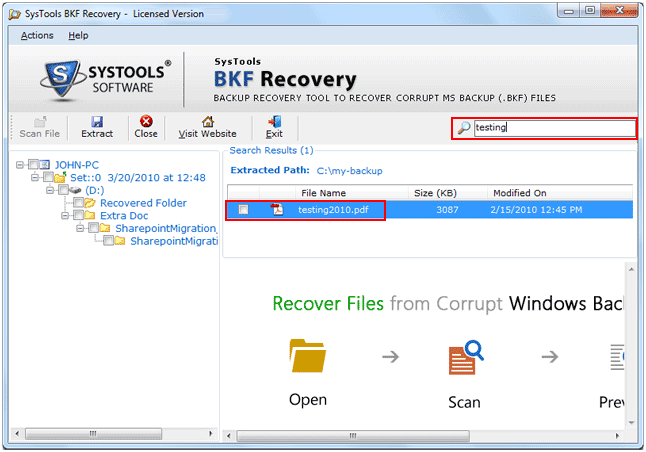 STEP 7 >>
Now the step is to extract the BKF file.You can extract button by clicking right on any file or by direct Extract navigation button.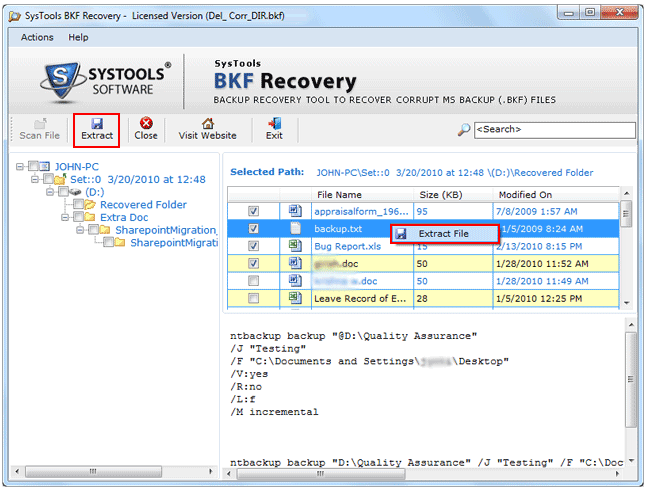 STEP 8 >>
The software let you extract single file separately as well you can extract and save entire BKF file with two extraction modes as shown below: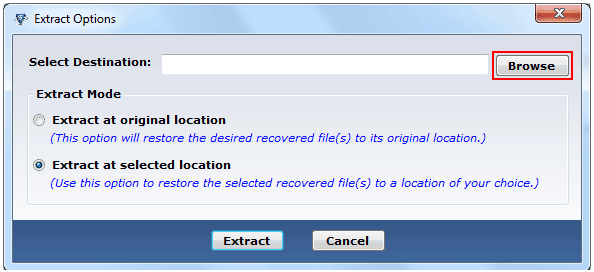 STEP 9 >>
Select destination location & click the OK button: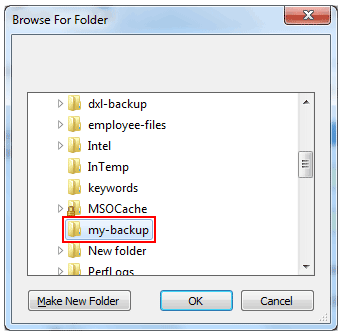 STEP 10 >>
Choose the mode of extraction and then click the extract button: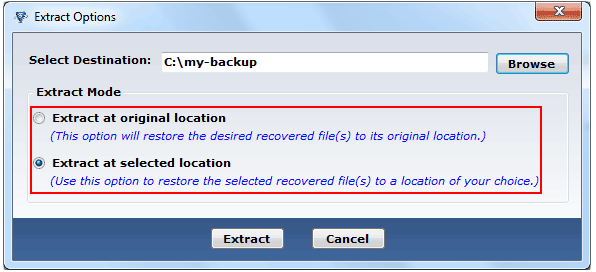 STEP 11 >>
As the extraction completes, the following alert message appears and click "OK" to finish.